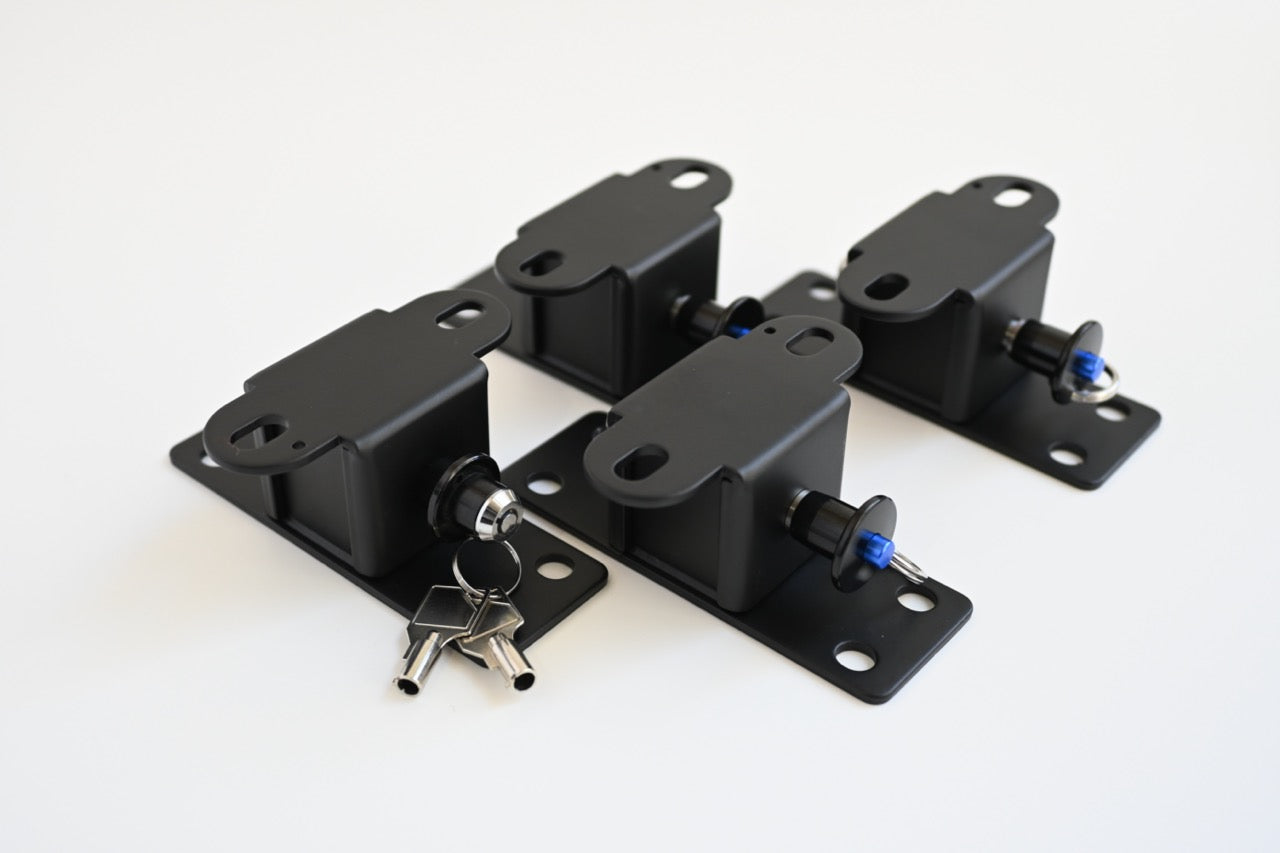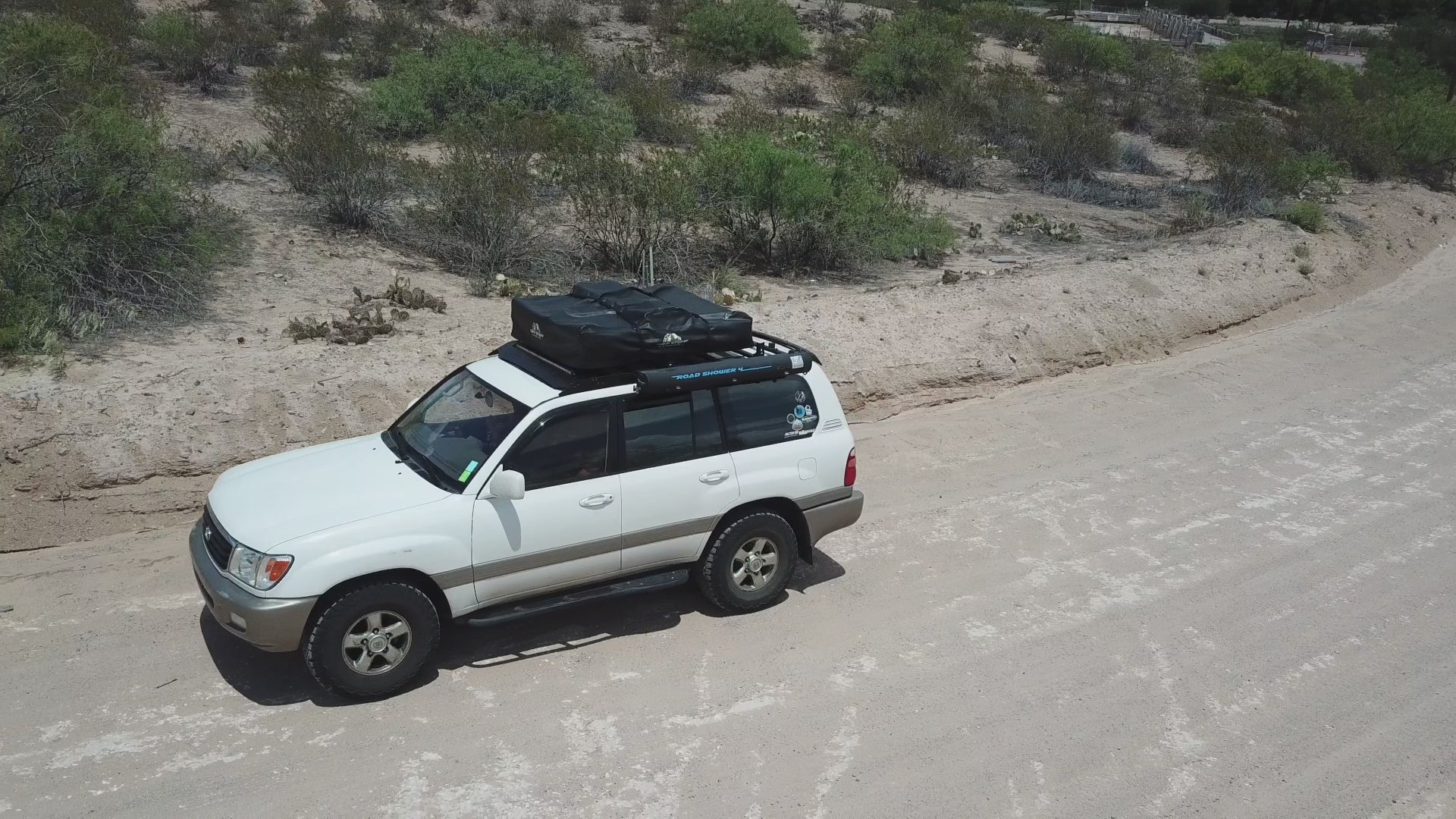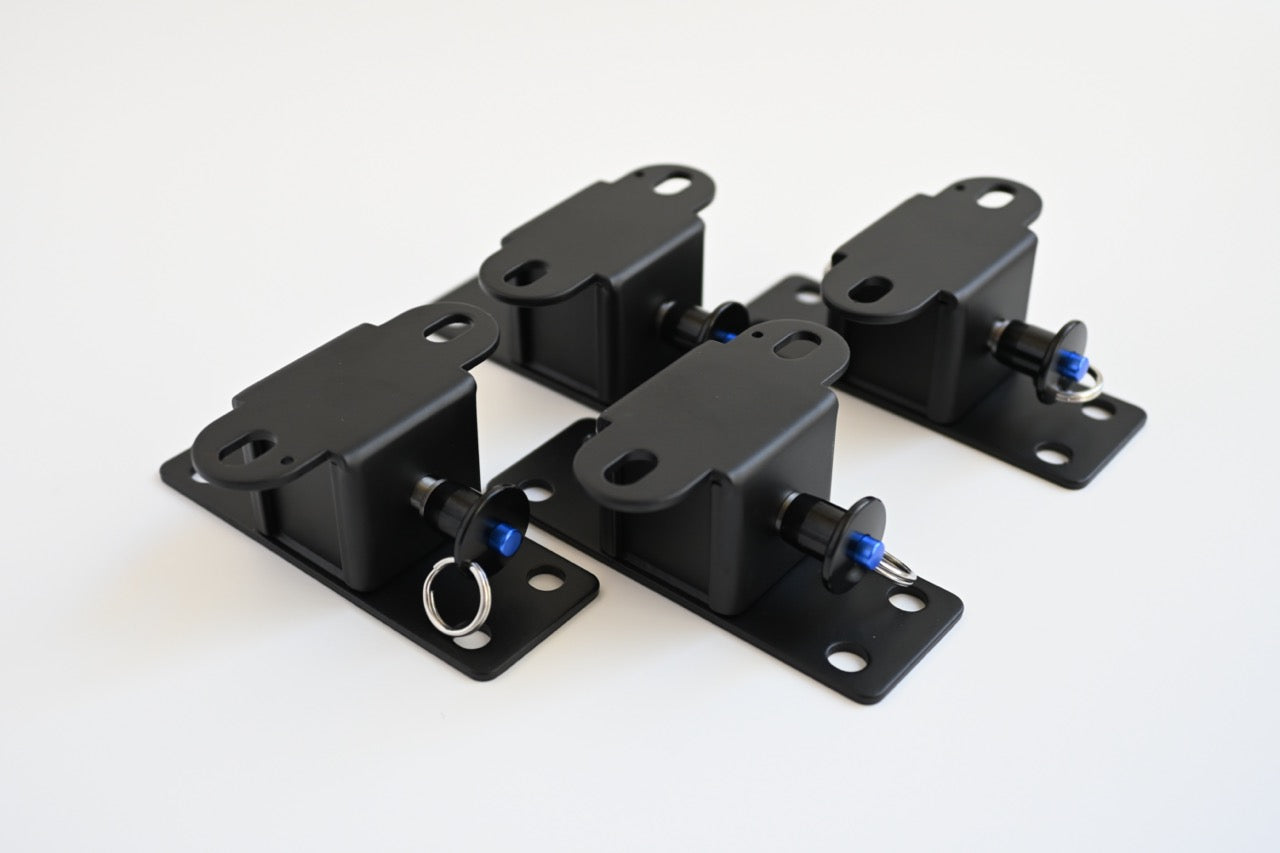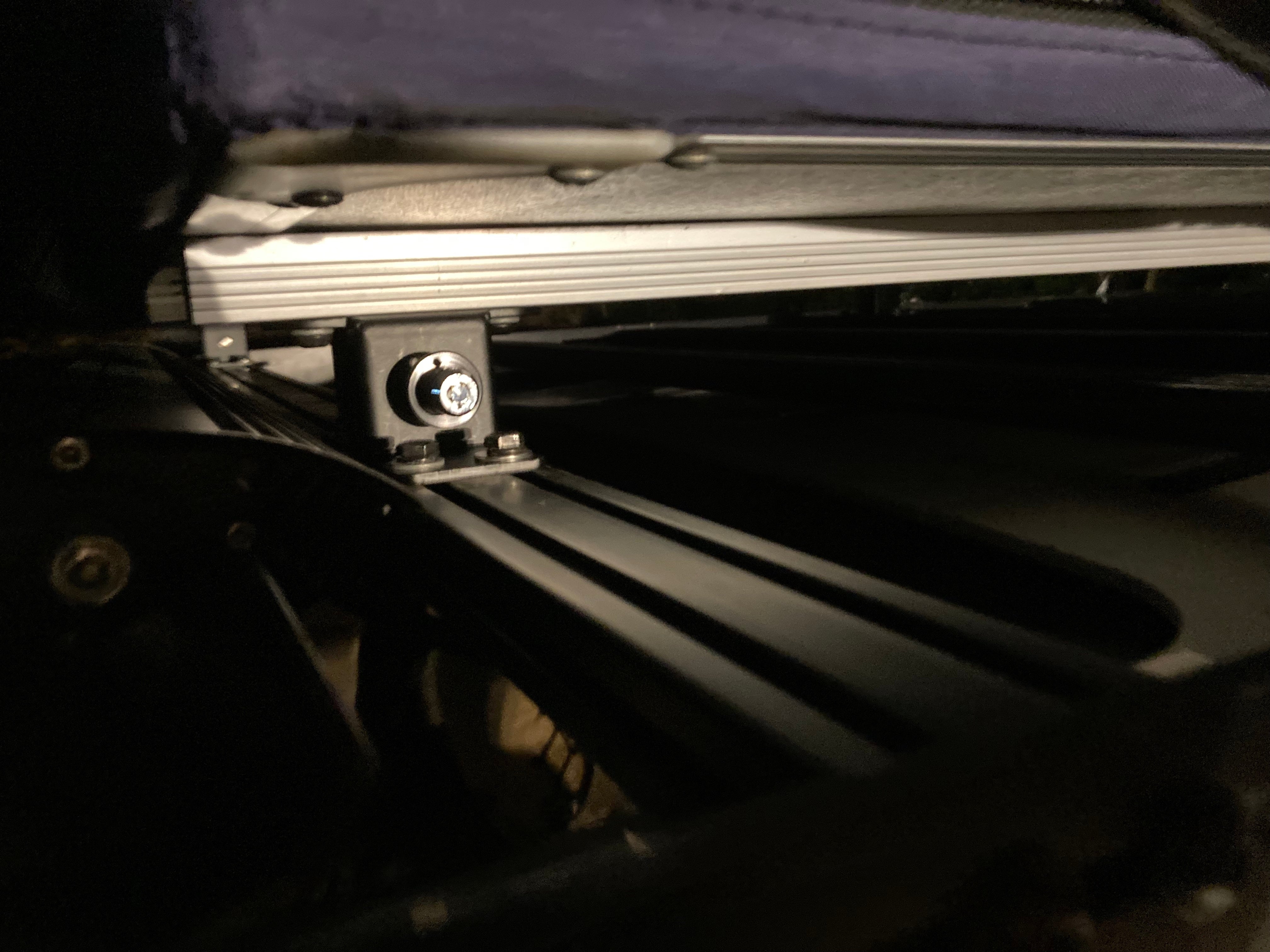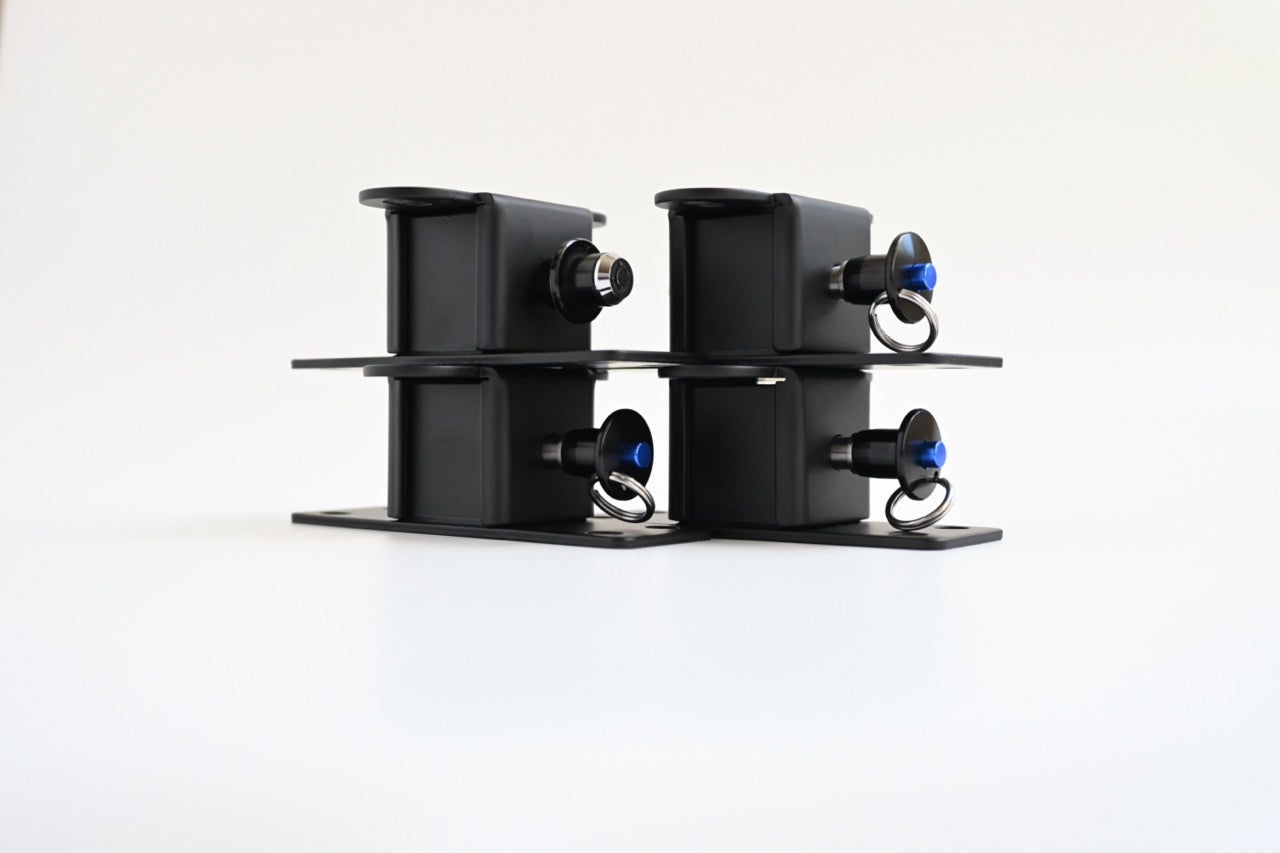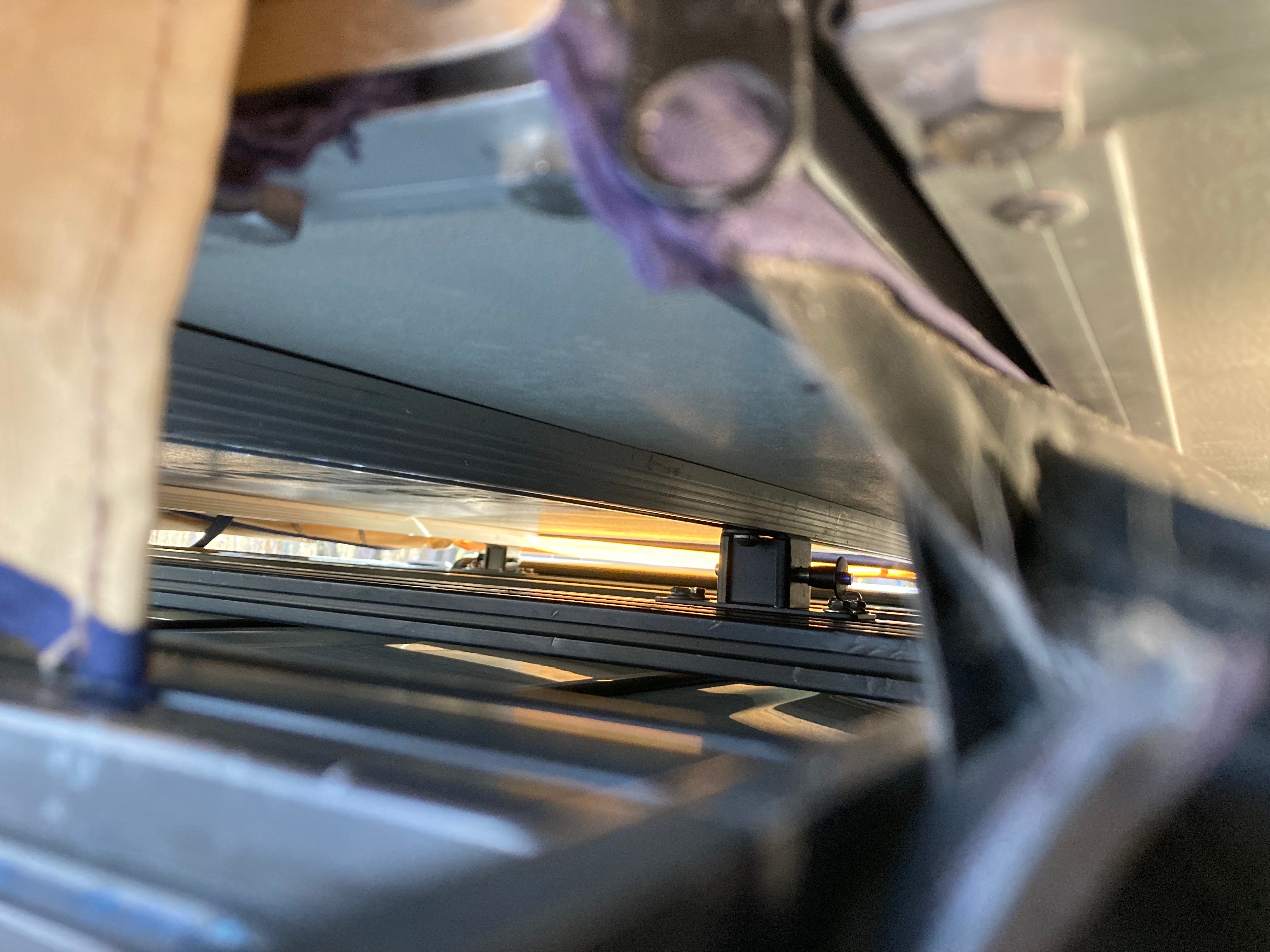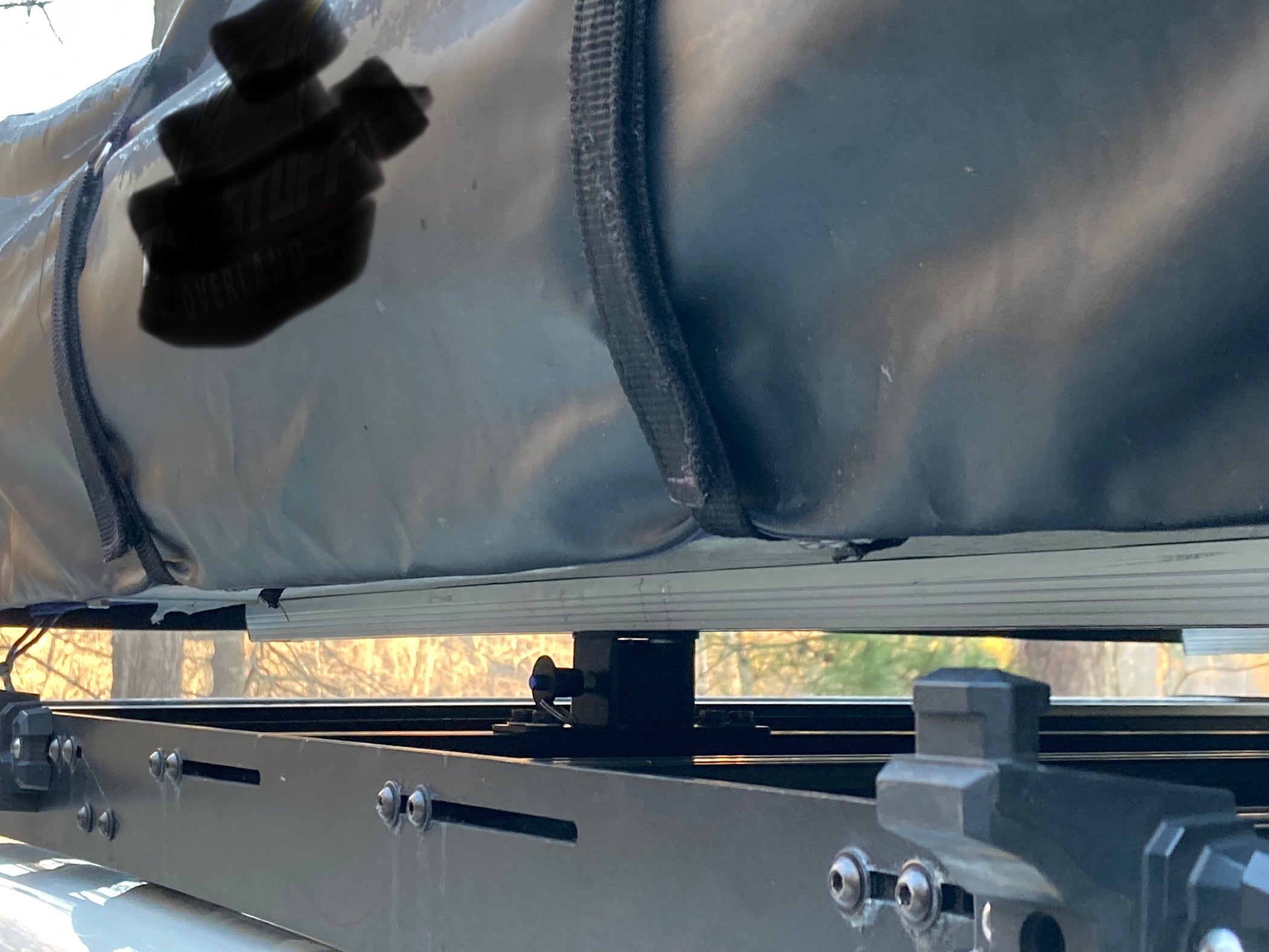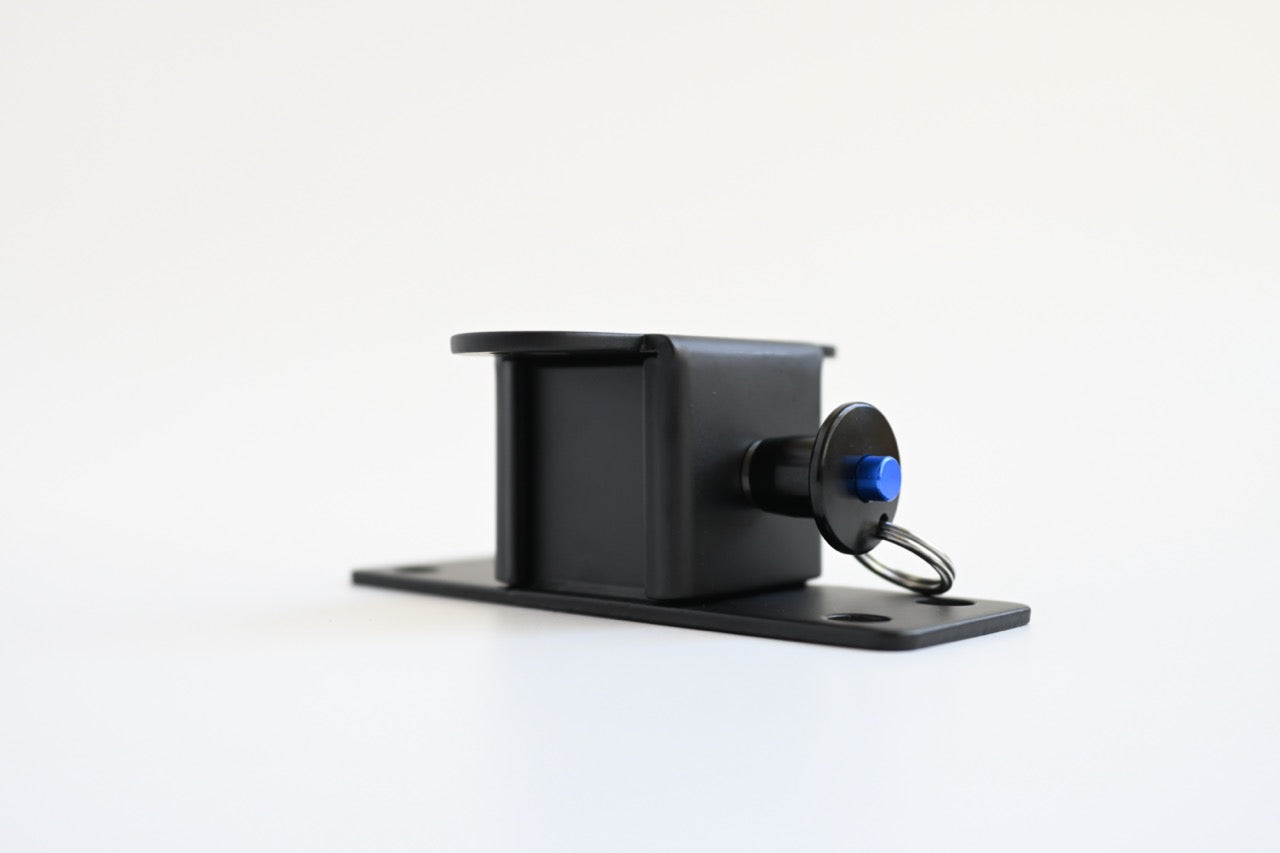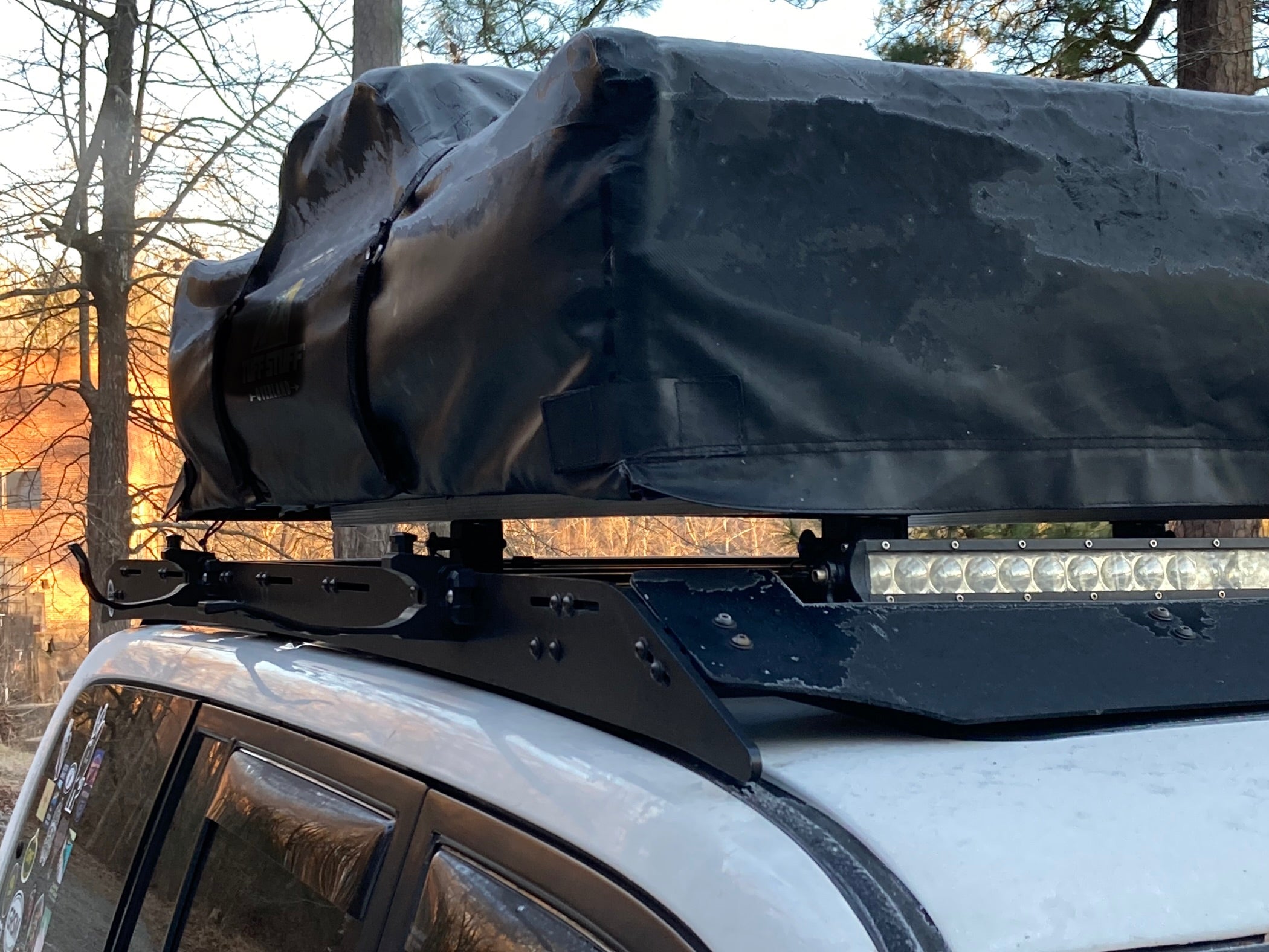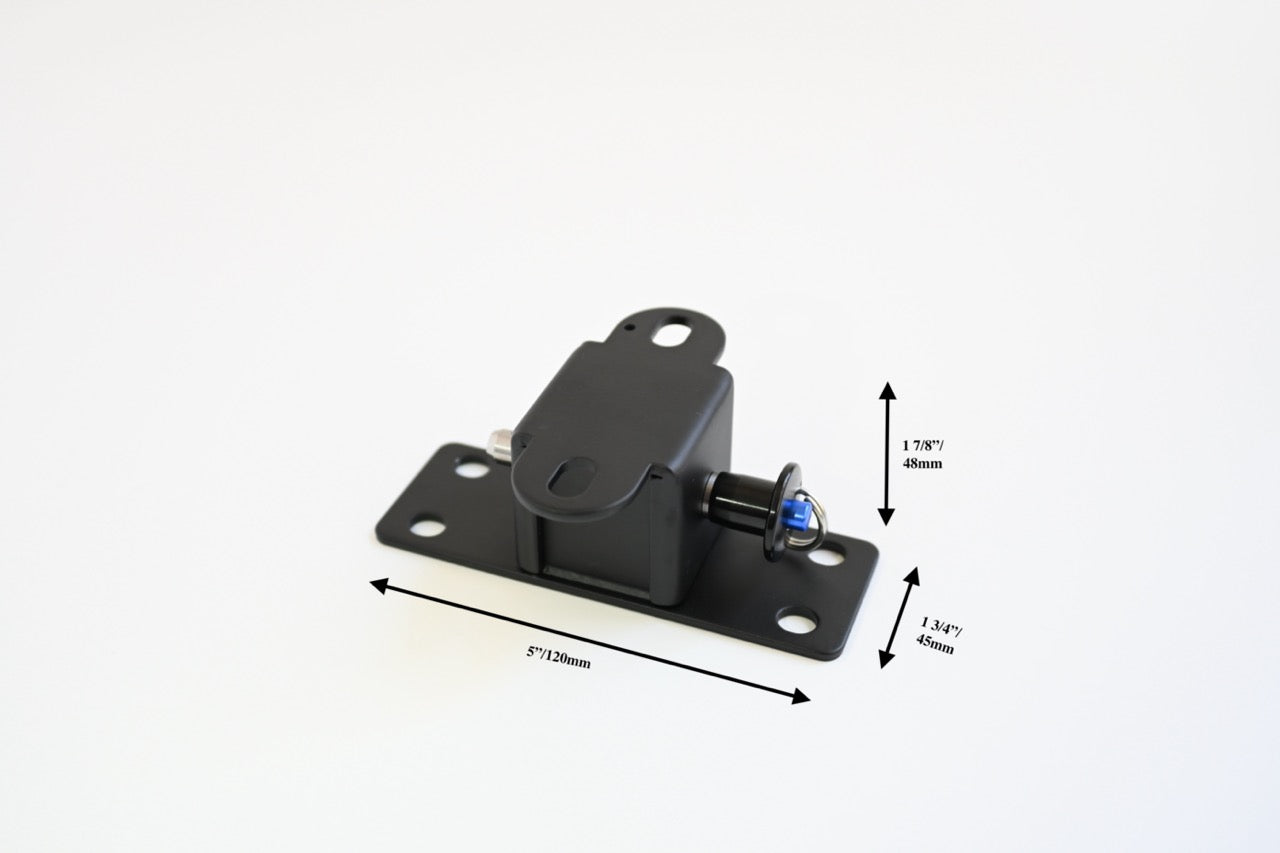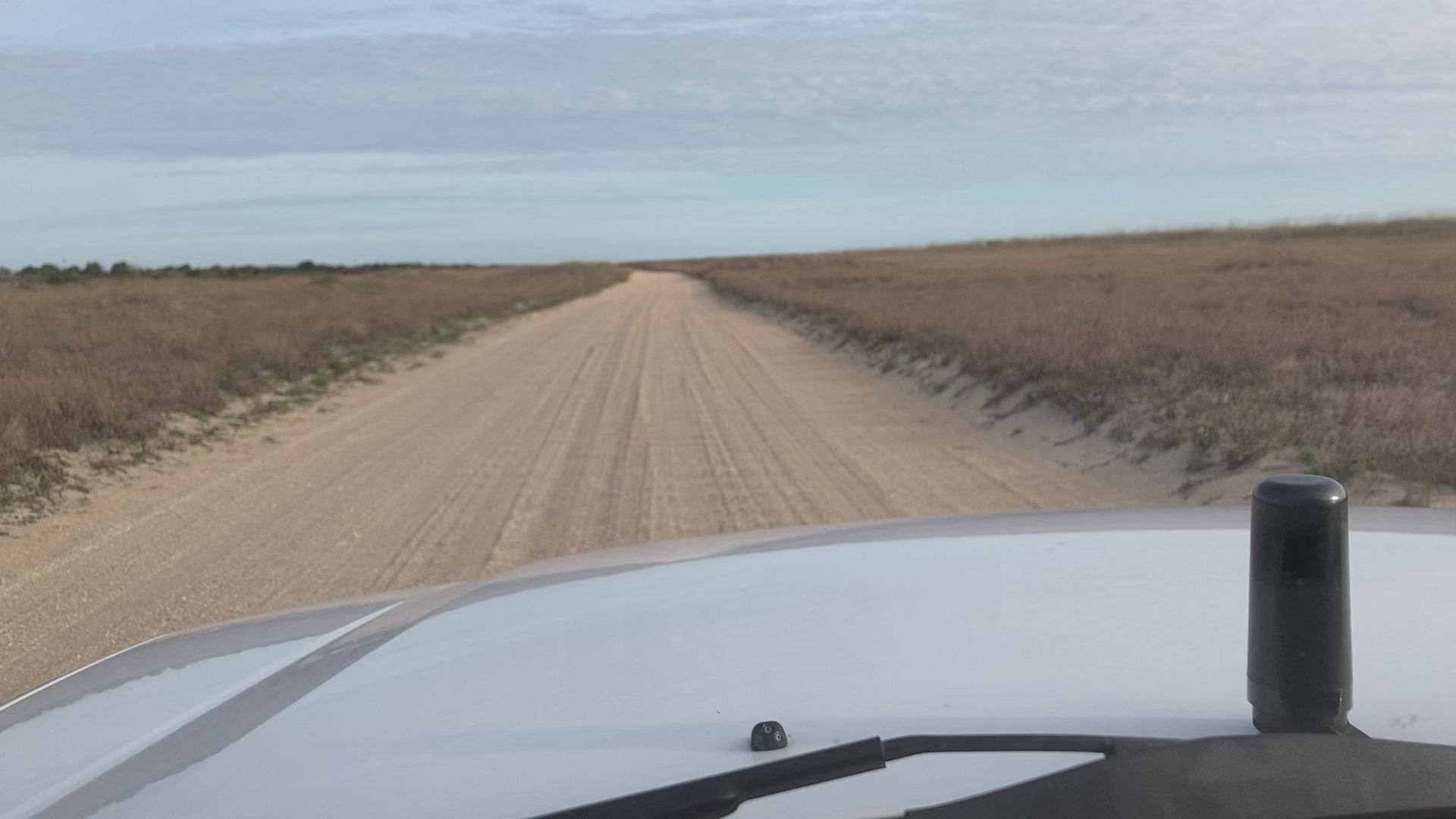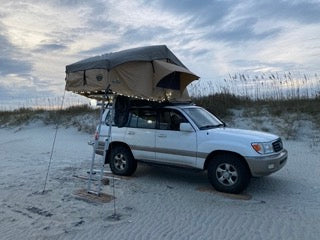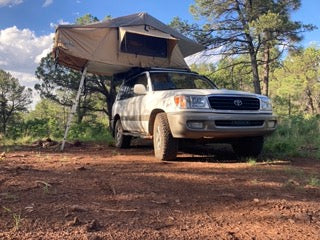 Quick Release Roof Top Tent Mount
---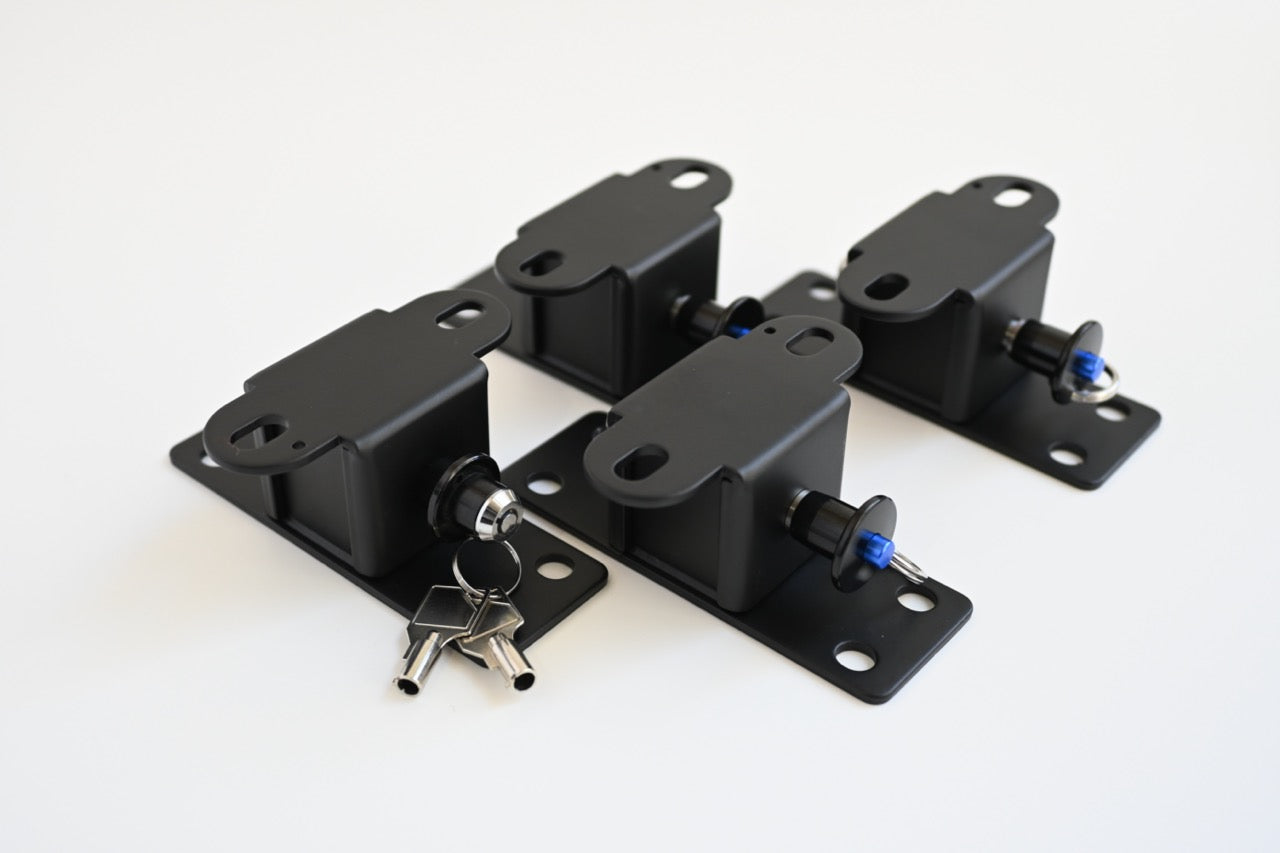 This product is rated 5.0 of 5.0 stars.
It has received 7 reviews.
Quick & easy RTT solution
The mounts are easy to install and mount to majority of racks. This makes it east to remove your rooftop tent. These are tested and build quality is great. Highly recommend if you have roof top tent.
Life is so much easier! Haha
These things are a no brainer! I put these on the bed rack of my Silverado and have never looked back. I have a hoist in my garage that lifts my tent off the truck and holds it there. With these things in place, It literally takes minutes to attach and go all by myself. A++++
So simple Yet so effective!
The Hard Impact Designs Quick Release Roof Top Tent Mounts are a product that you wonder how you lived without it once you use them. Being able to take off your roof top tent at a whim, allows you to use your rig as an everyday vehicle, getting better gas mileage, and park inside your garage!
I'll be using them on my journey this year along the Pan-American Highway, and this will allow me to remove my tent if necessary when an overhead obstacle arises. As well as be stored temporarily on certain parts of the trip.
Also, I have additional mounts that I plan to install for a shovel, rotopax and recovery boards.
Simple, strong design that allows for lots of convenience.
Roof mounts
These roofs mounts are the ticket for a quick release alternative, for an everyday driver! You don't have to drag your rooftop tent all over town when you are not using it, you can park in parking decks with out worrying if your rig will fit. Thanks to the hard impact design, it solves all of your issues, with the quick release product.
Excellent Product
My Roof Top Tent Mount is the best. I am extremely pleased with the durability threat the mount offers.. I would definitely recommend this product…
Unique Design
OUR Color Wave utilizes a unique "thermochromic" technology to produce its famous temperature-activated color shift.

Your shorts will go from their "warm" color to their "cold" color instantly with a splash of water! 
Dive into Magic
Experience the magic of Color Wave - the swimwear that changes color with the temperature.
Simply dive in and watch as your trunks transform from one color to another, making you the center of attention.
Get ready to make a splash with Color Wave!
Make a Splash with Color Wave
Dive into a world of color with Color Wave - the ultimate color-changing swimwear that will make you stand out from the crowd.
Inspired by the beauty of nature, these trunks feature a soft, light blue color that transforms into a burst of vibrant hues when the temperature changes.
Product details
✓ 100% Polyester / Fast drying
✓ Custom inner lining for optimal comfort
✓ 100% Color Changing
✓ Outstanding quality and fashionable fit